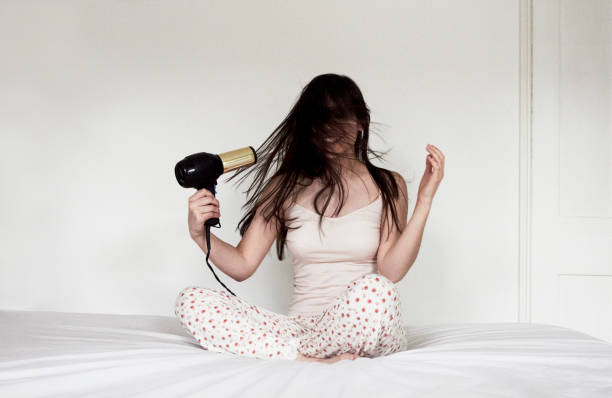 There's no denying that hair dryers are one of the most popular appliances in the home — and for good reason.
Dryers make it easy to dry your hair fast, saving you precious time and energy.
And some dryers come with extra features that make styling even easier.
But how do you know which model is right for you?
The best hair dryers feature airflow controls and multiple heat settings that let you choose exactly how much heat you want.
They have an ergonomic handle, which makes styling easier and more comfortable.
And they're quiet while they're running, so you can even use them in the bedroom without waking the baby or the dog.
When deciding on a hairdryer, think about what kind of hairstyles you want to be able to achieve — such as blow dry, flat-iron or curling — and what type of hair you have: thick, thin or medium-length.
Does it get tangled easily? Do you have curly or coarse hair? Do you plan to use a lot of heat on your hair?
There are so many models in this category and so many different features to consider that it can be overwhelming to know where to start.
You don't want to go for the cheapest model, but you do want a good value — something with decent performance and good looks.
Luckily, there are some key factors that can make the difference between buying a perfectly fine hairdryer and spending way too much money.
---
Read Also: How to Choose Curtains for Living Room
---
How To Choose A Hair Dryer
Hairdryers are important tools in any home's beauty arsenal, and choosing the right one can be complicated.
There is a lot to consider in terms of features, aesthetics and cost, which is why it's helpful to have a guide to help you decide which model will best serve your needs!
Listed below are the most important things you should look for in a hairdryer:
1. Think about the cost
There are hairdryers out there for every budget and price range, but don't let that be your only deciding factor.
If you're willing to spend more on a hairdryer, you'll often get better performance.
Usually, the more expensive models have more features and attachments that can help make your tresses look their best.
However, a more expensive hairdryer might not actually be better at drying your hair, but it could have additional features like multiple heat settings and a cool shot button that provides you with more styling options.
Consider what features you want in a hairdryer, and then look for one that has those features at an affordable price point.
2. Understand Wattage and Voltage
Wattage. Hairdryers come in several wattages and a wattage rating tells you how much heat is produced by the appliance.
A higher-wattage unit will produce more heat, but it will also cost more money.
How long does it take for the hairdryer to get up to temperature?
A high-wattage model might take only 2 minutes to get up to temperature, while a lower-wattage unit can take 7 minutes or more. Airspeed.
You probably prefer a faster airflow than a slower airflow, although this isn't something you should base your decision on if you're not familiar with them.
3. Consider Airflow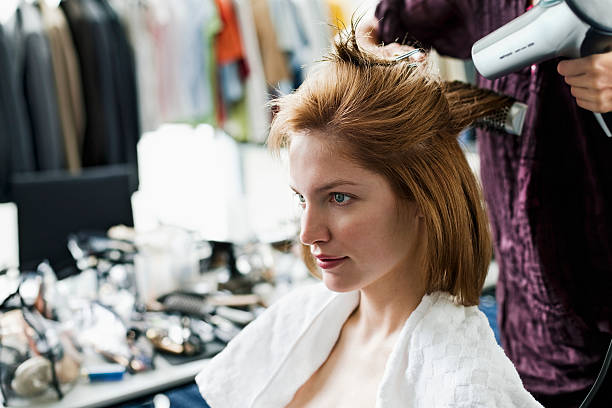 Hairdryers come in two different types of airflow: concentrator and diffuser.
A concentrator is usually a narrow nozzle attachment that focuses the airflow of the hairdryer directly onto whatever section of hair you want to style.
The airflow produced by a diffuser is less concentrated, producing heat and air gently all around your head at once.
The type of airflow you choose will depend on your hair type and styling preferences.
Conventional wisdom says that those with thick and curly hair should use a diffuser, while those with thin or straight hair should use a concentrator.
However, the differences between these two types of airflow are more subtle than most people realize, so choosing one or the other will ultimately come down to personal preference.
4. Dryer weight
When looking for a new hairdryer, consider the weight of the dryer, especially if you have thick or long hair.
The heavier and more powerful the dryer, the longer it will take to blow dry your hair as well as potentially causing strain on your arms, back and neck.
If your arms get tired easily when drying your hair, opt for a lightweight or travel-sized dryer that won't weigh you down.
5. Consider a travel dryer if you're often on the go
The dryer you choose for your home might be enough for your work, but when it's time to go away on a business trip, you may need a different dryer with more features.
If you're usually in and out of the house in a matter of hours, then a standard-size dryer may be all you need.
If you're away from home for longer periods, however, consider a travel dryer in addition to your regular dryer.
This type of drier is much larger than an ordinary dryer and has a separate heating element to make it easier to heat large loads of laundry.
It can also provide extra space for smaller items like socks or lingerie — or even bar towels or bath rugs.
It's also good to have just one set of clothes drying at a time, rather than trying to make do with two small heaters.
6. Consider Warranty
It's important to think about the warranty when choosing a hairdryer.
Some hair dryers come with a limited one-year warranty that covers the motor only, while others offer two years of protection for the motor and an additional two years for other parts.
If you've never used an ionic hair dryer before and aren't sure how you'll like it, consider buying one that's protected by a warranty.
If you're looking for a high-end hair dryer, look for one that comes with a solid warranty.
You can expect to pay more for this type of coverage, but it will give you peace of mind just in case something goes wrong.
7. Invest in top quality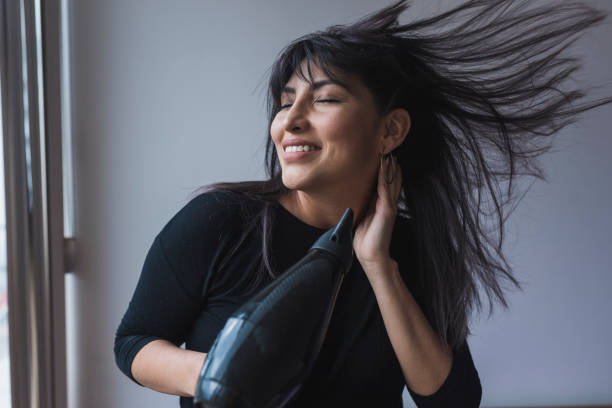 When shopping for a hairdryer, the first thing to consider is quality.
You'll be using it almost every day of your life, so you want to make sure that you get something that will last.
The best way to do this is to buy a well-known brand.
These hair dryers are made with quality materials and designed to last for years on end.
Of course, the price tag will be higher than the generic brands, but remember that sometimes paying more money gets you better quality in the long run.
If you're going to give yourself a haircut once or twice a week, then you'll need one that can stand up to all that wear and tear.
8. The type of dryer
The second thing to think about is what type of hair dryer you'd like to buy.
There are three types: cordless, corded and cordless/corded combination dryers.
Cordless ones allow you to move around freely as they don't require any cords at all; however, they do require batteries which can make them more expensive over time.
Corded models are cheaper but can only be used when plugged into an outlet; if there is no outlet nearby then these aren't an option either!
9. Temperature settings
The temperature settings. You should select a hairdryer with settings that range from 140 degrees Fahrenheit to 400 degrees Fahrenheit (60 degrees Celsius to 700 degrees Celsius).
The lower the temperature setting, the less power it takes.
But if you have thick or coarse hair, you may need higher heat settings for faster drying time.
Larger models usually have greater wattage output and can handle higher heat settings than smaller models.
10. Size and length of the cord
The size and length of a dryer's cord can affect its ease of use.
If you're going to be using it in a bathroom, or on a countertop, then the cord will need to be long enough so that you can move around with it.
This also means that when you are packing your hairdryer for travel, you'll want one that has a short, compact cord.
If you have long hair, look for a hairdryer with removable diffuser attachments that help disperse airflow and reduce frizz.
11. Determine If You Need a Ceramic or Metal Heating Element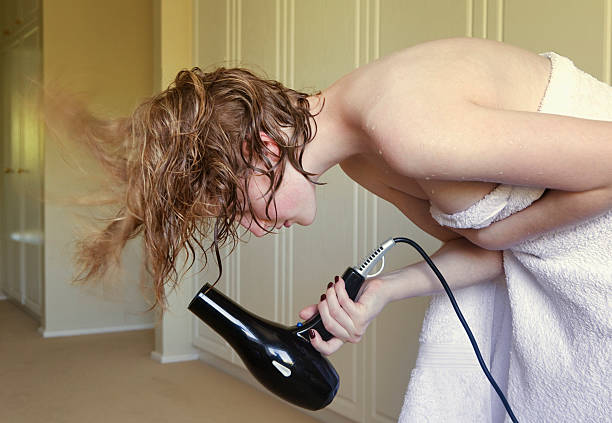 A ceramic heating element emits infrared heat waves that help hair retain moisture while you dry it.
This means less damage to your hair overall, and it's especially helpful if you have colour-treated hair, since some types of heat can cause the colour to fade more quickly.
Ceramic is great for any type of hair, but if yours tends to be frizzy or prone to static, a ceramic dryer will definitely be worth the investment. Metal Heating Element
Metal heating elements work by using heat conductors that transfer heat directly onto your hair.
This type of dryer is usually a little less expensive than a ceramic one, but the downside is that it can dry out your hair if you use it too often.
If you have healthy hair that doesn't need extra moisture and can withstand a little extra heat, this type of dryer may be just what you're looking for.
12. Speed settings
If you'll be using the hairdryer daily, choose one with variable speed settings.
This allows you to pick the setting based on how quickly — or slowly — you want your hair to dry.
If your hair is longer and thicker than average, you might want a high-speed setting as opposed to a regular setting because it will help reduce styling time and help keep your hair tangle-free.
13. Review Noise Levels
The more powerful the hairdryer is, then the louder it is going to be.
So if you don't want to be disturbed by loud noises while drying your hair, then go with a less powerful model.
The only thing that is important here is that you check how loud the hairdryer is going to be and make sure that it isn't too loud.
A lot of people might not even mind all that much about the noise levels of their hair dryers.
How to choose a hairdryer for curly hair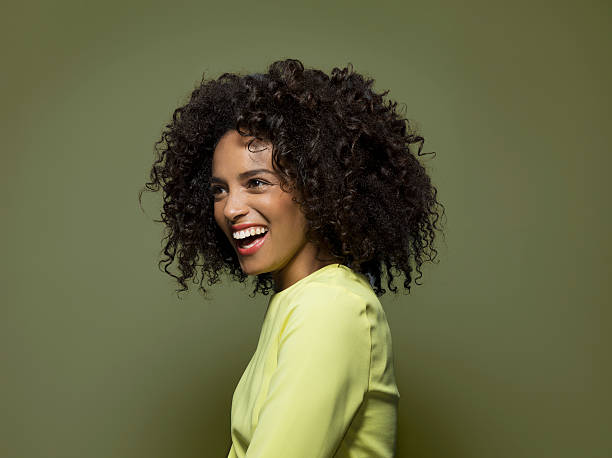 Curly hair is often very dry and hard to manage. It needs special attention. That is why selecting a hairdryer for curly hair is not an easy task.
There are many things to consider, from the wattage to the look of your hair.
Hairdryers that have high wattage can damage your hair since they get too hot and can even cause you to lose your curls.
The best way to choose a hairdryer for curly hair is by going for one with low wattage and also one that has a diffuser.
A diffuser dries curls without making them frizzy. And when choosing a diffuser, you should go for one that has two heat settings, so that you don't burn your hair in the process of drying it.
When choosing a hairdryer, you should consider its power source as well as the warranty offered by the manufacturer.
It's important to note that hairdryers with high wattage tend to be bulky and cumbersome to carry around.
So if you're looking for a lightweight and portable hairdryer, go for one with less than 2000 watts because it will make it easier for you to maneuver your head around while drying your hair.
Here are quick tips to choose a hairdryer for curly hair:
Choose a diffuser
Choose a lower wattage
Ionic dryers are best for curly hair
Long Cord
Ceramic dryers are also good for curly hair
Choose a dryer with multiple heat settings
Look for a no-heat setting
Choose one with a low, medium and high heat setting
Should you use a hairdryer on curly hair?
No, don't use a hairdryer on curly hair. Curly hair should be air-dried and is best done so with a microfiber towel.
No matter what your hair type is, you should never brush your hair while it is wet. Your curls are weakest when they are wet so this will cause them to break and frizz.
When you get out of the shower, place a microfiber towel over your head and gently twist it around your curls.
Do not rub the towel into your hair because that will cause frizz.
The microfiber towel will help absorb some of the water in your hair and speed up the drying process by getting rid of excess water.
You can also scrunch your curls to enhance their shape and texture or use a product like a mousse to add volume and hold to your curls.
What is a good drying method for curly hair?
The best hair-drying method for curly hair is to let it air-dry, according to beauty experts. If you must use a blow dryer, do so on a low setting while scrunching the hair.
For many women, curly hair requires more maintenance than straight hair.
This is because curly hair tends to be drier and more temperamental than its straight counterpart. As a result, drying is more of an art than a science.
Curly hair should be allowed to air-dry whenever possible. In fact, this is the best way to dry curls of any sort because it prevents frizz and damage from heat styling tools.
When using a blow dryer, you should turn it to the lowest setting and use your fingers to scrunch the curls upward as you dry them.
Curly hair should be almost completely dry before applying any styling products or touching it with a brush or comb.
How do I choose the best hair dryer for my hair?
The best hair dryers are lightweight, powerful, and easy to use. The best hair dryer will be easy to use, comfortable in your hand, and not too heavy.
You want one that is customized to the type of hair you have, whether it's thick, fine, or colour-treated.
To choose a good hairdryer for your hair type, you'll need to consider the wattage of the dryer, how hot you want the air to be as it comes out of the blow dryer's nozzle, and if you want any accessories like a concentrator nozzles or diffusers.
Is hot or cold air better for curly hair?
For curly-haired girls, the key to healthy hair is moisture, which is why it's recommended you avoid hot air dryers. But what about cold air dryers?
Hot air dryers can cause a lot of problems for curly hair. The heat can damage the cuticle, causing your hair to be more prone to breakage and frizz.
Hot hair can also make your curls more prone to tangling and result in less defined curls.
While hot air dryers are great for straight or wavy hair, they aren't so great for curly hair because they can cause your curls to swell up and look frizzy.
Cold air dryers, on the other hand, don't have these drawbacks. Cold air dries curly hair at a slower rate, allowing you to take your time with styling without worrying about your hair getting frizzy or tangled.
This makes it easier to shape your curls and get them looking just right.