Harveys originally opened its doors on April 1, 1959, and the community anticipated it to only be open for the season. They were surprised to see that it flourished over its first year!
As a result of its popularity, the business was able to purchase property in thirty-nine different places around Canada.
They even established a separate office in Buffalo, New York, USA!
While Mauran may have taken influence from a variety of sources, Harvey's eateries were nothing like their counterparts.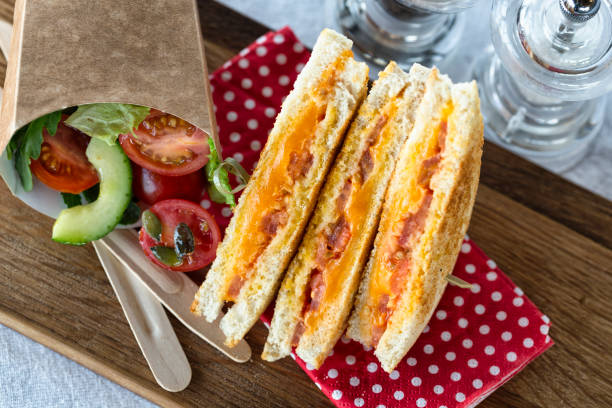 They offered three revolutionary new ideas that are currently being used by fast-food restaurants all over the globe!
Consequently, Harvey's was instrumental in transforming the drive-in-take-out eating sector.
The number of fast food establishments in Canada has increased to more than 27,000 now, but this has not always been the case!
Harvey's Canada was the place to go long before the McDonald's menu drew the first Canadian customers to its doors.
Harvey's restaurants may be found in over 250 locations throughout Canada, and the business employs more than 6,000 employees in total.
Why did a single fast-food restaurant become a nationwide phenomenon, you may wonder. Discover Swiss Chalet Menu Prices in Canada
Harvey's Menu Prices in Canada
Burger Individual
| Menu Items | Prices |
| --- | --- |
| Original Burger | $4,89 |
| Original with Cheese Burger | $5,59 |
| Original with Cheese & Bacon Burger | $6,49 |
| Angus Burger | $5,59 |
| Angus with Cheese Burger | $6,29 |
| Angus with Cheese & Bacon Burger | $7,19 |
| Double Original Burger | $6,09 |
| Double Original with Cheese Burger | $6,79 |
| Double Original with Cheese & Bacon Burger | $7,69 |
Chicken Individual
| | |
| --- | --- |
| Grilled Chicken Sandwich | $5,79 |
| Buffalo Chicken Sandwich | $5,99 |
| Crispy Chicken Sandwich | $5,79 |
| Chicken Tenders 4 Pieces | $5,89 |
Burger Combos
| | |
| --- | --- |
| Original Burger | $7,79 |
| Original with Cheese | $8,49 |
| Original with Cheese & Bacon | $9,39 |
| Angus | $8,49 |
| Angus with Cheese | $9,19 |
| Angus with Cheese & Bacon | $10,09 |
| Double Original | $8,99 |
| Double Original with Cheese | $9,69 |
| Double Original with Cheese & Bacon | $10,59 |
Chicken Combo
| | |
| --- | --- |
| Grilled Chicken | $8,69 |
| Buffalo Chicken | $8,89 |
| Crispy Chicken | $8,69 |
| Chicken Tenders | $8,79 |
Value Menu
| | |
| --- | --- |
| Jr. Burger | $1,99 |
| Jr. Cheeseburger | $2,39 |
| Jr. Cheeseburger with Bacon | $2,89 |
| Frings | $2,99 |
| Frings Combo Upgrade | $0,99 |
| Chicken Tenders 2 Pieces | $3,19 |
| Apple Pie | $0,99 |
Fish
| | |
| --- | --- |
| Fish Sandwich | $4,99 |
| Fish Sandwich Combo | $7,89 |
Hotdogs
| | |
| --- | --- |
| Grilled Hot Dog | $2,99 |
| Grilled Hot Dog Combo | $5,89 |
Kids Combo
| | |
| --- | --- |
| Jr. Burger Combo | $4,49 |
| Jr. Cheeseburger Combo | $5,19 |
| Grilled Hot Dog Combo | $4,49 |
| Chicken Tenders Combo 2 Pieces | $5,19 |
Wraps and Salads
| | |
| --- | --- |
| Crispy Chicken Wrap | $5,99 |
| Crispy Chicken Wrap Combo | $8,89 |
| Grilled Chicken Wrap | $5,99 |
| Grilled Chicken Wrap Combo | $8,89 |
| Buffalo Chicken Wrap | $6,19 |
| Buffalo Chicken Wrap Combo | $9,09 |
| Grilled Veggie Burger Sandwich | $4,69 |
| Grilled Veggie Burger Combo | $7,59 |
| Entree Chicken Salad | $5,69 |
| Entree Chicken Salad & Drink | $7,09 |
Poutine
| | |
| --- | --- |
| Classic Regular | $3,99 |
| Classic Combo Upgrade | $1,99 |
| Classic With 20oz. Soft Drink | $4,99 |
| Bacon Regular | $4,89 |
| Bacon Combo Upgrade | $2,89 |
| Bacon With 20oz Soft Drink | $5,89 |
Sides
| | |
| --- | --- |
| Fries Regular | $1,99 |
| Fries Large | $2,59 |
| Onion Rings Regular | $1,99 |
| Onion Rings Large | $2,59 |
| Side Salad | $2,29 |
| Frings | $2,99 |
| Poutine | $2,99 |
| Deep Dried Pickles | $2,99 |
| Add Gravy | $0,99 |
Shakes
| | |
| --- | --- |
| Classic Shake Chocolate | $2,99 |
| Classic Shake Vanilla | $2,99 |
| Classic Shake Strawberry | $2,99 |
| Classic Shake Cappuccino | $2,99 |
| Classic Combo Upgrade | $0,99 |
| Premium Shake Chocolate | $3,49 |
| Premium Shake Vanilla | $3,49 |
| Premium Shake Strawberry | $3,49 |
| Premium Shake Cappuccino | $3,49 |
| Premium Combo Upgrade | $1,49 |
Drinks
| | |
| --- | --- |
| Soft Drinks Regular | $1,99 |
| Soft Drinks Large | $2,49 |
| Classic Milkshakes | $2,99 |
| Premium Milkshakes | $3,49 |
| Bottled Juice | $2,99 |
| Bottled Water | $1,99 |
| Milk | $1,69 |
| Coffee/Tea | $1,29 |