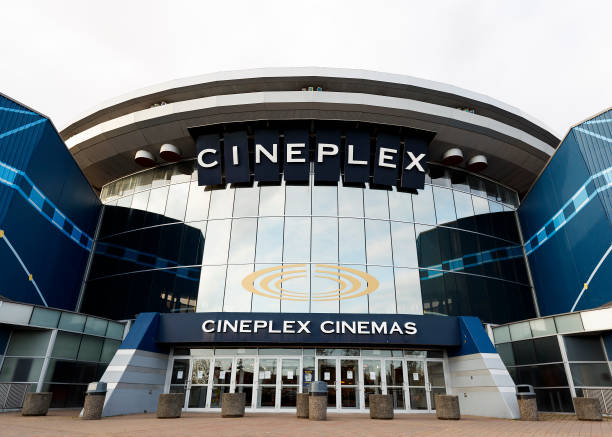 Cineplex is the biggest movie theatre chain in Canada, with many locations that span across the country.
Those who enjoy going to the movies often find themselves making a trip to Cineplex to see the latest films.
Cineplex offers various movies for viewers, including new releases and family-friendly films.
They also offer special screenings for those who want to see older movies on the big screen again or for those who want a cinema experience that's different from what they would normally see at their local theatre.
In addition to offering their concession snacks, Cineplex also offers some unique features.
Some locations allow guests to use their mobile devices as part of an alternative viewing option that includes subtitles and sound effects.
Others offer VIP screenings with licensed lounges and dining services.
Cineplex Ticket Prices in Canada
Cineplex Regular Tickets Prices
Prices for Cineplex regular tickets vary depending on the child, adult, senior, or student status and the type of screening.
Prices for adults range from $6.99 to $13.99, depending on the cinema and the time of day you visit.
Students (with valid student ID) enjoy a discount at all times and can see movies for as low as $6.99 or as much as $10.99, depending on the time of day.
Seniors (65+) get a discounted rate ($6.99 – $9.99) but only after 4 pm on weekdays and 2 pm on weekends.
Children (3-13) also get a discount ($6.99 – $11.99) but only before 4 pm on weekdays and 2 pm on weekends
Cineplex VIP 19+ Tickets Prices
The Cineplex VIP 19+ ticket price is $25.99 for any movie at any time. You can get a Cineplex VIP 19+ ticket online or at the box office.
Cineplex VIP 19+ is for adults who want to enjoy an evening at the movies in a fully licensed auditorium.
Guests must be 19 years of age or older with a valid government-issued photo ID.
The Cineplex VIP Cinemas are an experience like no other. These theatres feature a full-service restaurant and bar with upgraded reclining seats, reserved seating, and the option of in-theatre dining service.
Cineplex UltraAVX Tickets Prices
The cost of an UltraAVX ticket is dependent on many factors, including the theater chain, the day of the week, and the age of the moviegoer.
As with most movie theaters, UltraAVX tickets are priced higher for new releases. Likewise, adults pay more than kids and seniors.
In general, adult tickets for new releases at a Cineplex UltraAVX theater typically cost between $15 – $20 apiece. Cineplex typically charges $12 – $16 per ticket for adults seeing older movies or matinees.
Children's tickets typically cost $10 – $14 for new releases and $8 – $12 for older movies or matinees.
Seniors also typically pay between $10 – $14 per ticket for new releases and between $8 -$12 for older movies or matinees.
Cineplex UltraAVX 3D Tickets Prices
Because the UltraAVX auditorium has been designed to provide a superior movie-going experience, an UltraAVX 3D surcharge will apply to all 3D film presentations.
The price of your UltraAVX 3D ticket will vary depending on the day of the week and the showtime that you select.
The price of your ticket may also increase during holiday periods and other times at our discretion. In addition, prices may vary by theatre location.
You'll always find the most up-to-date information about pricing on our website before purchasing your tickets, or at the theatre box office before purchasing your tickets in person.
UltraAVX 3D Prices:
Adult: $18.99
Senior (65+): $14.99
Child (3 – 13): $13.99
Cineplex IMAX 3D Tickets Prices
A 3D movie ticket is not only a regular movie ticket, it's an experience. The price of the ticket may be more than the average 2D movie ticket but it's worth it.
It's worth the extra money because you're getting a premium experience. The same way people are willing to pay for a high-end restaurant.
The experience that Cineplex IMAX 3D has to offer is unique in its way because of the crisp and clear images, as well as the high quality of sound.
This creates an ideal environment for watching movies.
IMAX 3D Prices:
Adult: $19.99
Senior (65+): $13.99
Child (3 – 13): $12.99
Cineplex 4DX Tickets Prices
Watching a movie is always an enjoyable experience. But watching a movie in a 4D theatre is something that will make you have memorable moments and will make the whole experience even more enjoyable.
In the most basic sense, 4DX allows you to feel like you are in the movie. It does this by using motion seats and environmental effects such as wind, fog, lightning, bubbles, water, rain, scents, and strobe lights.
Cineplex 4DX tickets prices are almost twice as expensive as the regular ticket price.
The reason for this is that 4DX movies are more immersive than regular movies and that it takes a lot of effort from Cineplex to give you the best experience possible.
Cineplex 4DX Tickets Prices
Adult: $24.99
Senior (65+): $20.99
Child (3 – 13): $19.99
Cineplex Ticket Prices
ITEM
PRICE

Regular

Adult – Regular
$13.99
Child (3-13) – Regular
$8.99
Senior (65+) – Regular
$9.99

VIP 19+

Adult – VIP 19+
$25.99

UltraAVX

Adult – UltraAVX
$16.99
Child (3-13) – UltraAVX
$11.99
Senior (65+) – UltraAVX
$12.99

UltraAVX 3D

Adult – UltraAVX 3D
$18.99
Child (3-13) – UltraAVX 3D
$13.99
Senior (65+) – UltraAVX 3D
$14.99

IMAX 3D

Adult – IMAX 3D
$19.99
Child (3-13) – IMAX 3D
$12.99
Senior (65+) – IMAX 3D
$13.99

4DX

Adult – 4DX
$24.99
Child (3-13) – 4DX
$19.99
Senior (65+) – 4DX
$20.99
About Cineplex
Cineplex is the largest and most popular chain of movie theatres in Canada. Founded in 1920, Cineplex began as a Canadian Theatre Company and was later renamed Famous Players Canadian Corporation.
The company merged with Galaxy Entertainment in 2005 before being acquired by Onex Corporation in 2008.
With a total of 164 theatres across Canada, and holding over 70% of the market share of all movie theatres, Cineplex is an undeniable force in the film industry.
As well as being the largest theatre chain in Canada, Cineplex is also the largest in North America by a number of screens.
With over 1,700 screens and 180 IMAX screens across Canada, the United States, and Mexico, it's hard to compete with them.
The company is not only a film exhibition company. It also owns other businesses such as WorldGaming Network, which hosts eSports tournaments; Creative Works, a design and production studio for entertainment experiences; and The Rec Room, a network of entertainment destinations that includes restaurants and arcades.