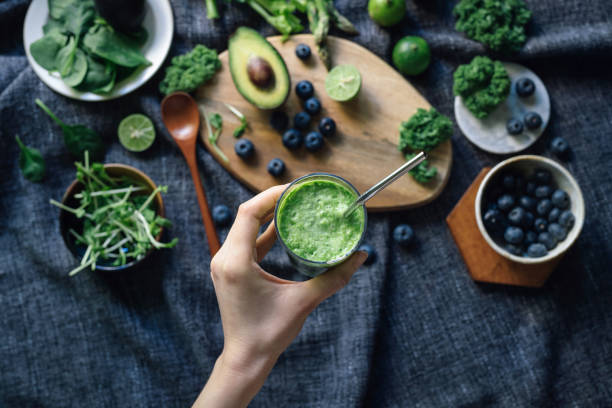 Booster Juice is a Canadian smoothie and juice bar franchise. Dale Wishewan launched Booster Juice in 1999 intending to create a healthier alternative to fast food establishments.
He founded his first shop in Sherwood Park, Alberta, and now there are over 335 outlets in Canada and over 45 overseas stores.
Edmonton, Alberta, is the company's headquarters.
It offers a wide range of smoothies, juices, and snack products.
Booster Juice provides you with the energy you need to get through the day.
This Canadian business, which serves smoothies, sandwiches, and other items, is gradually gaining appeal.
Booster Juice is well-known for its low costs, in addition to its delicious menu choices.
We have the whole menu available on our website, so you can compare rates before going out for a drink or dinner.
---
Related: Thai Express Menu Prices in Canada
---
Booster Juice Menu Prices in Canada
All Booster juice products use "genuine fruit" purees with no additional preservatives or sugars.
Many popular dishes are available on the Booster Juice menu, including the PB & J Smoothie, which combines peanut butter and bananas with a no-sugar-added strawberry puree.
There's also the Harvest Smoothie, which has actual pumpkin puree, and the Over Easy Smoothie, which contains bananas and eggnog.
While it is most known for its smoothies, the firm also sells juices such as strawberry banana juice, apple juice, and orange juice.
It also serves wraps such as the Chicken Caesar Wrap, Vegetarian Hummus Wrap, and Chicken Chipotle Wrap.
Combos menu
| | |
| --- | --- |
| 2 Can Booster | $29.36 |
| 4 Can Booster | $48.88 |
| Family Pack | $22.87 |
| Juice Combo | $13.52 |
| Triple Play Juice | $11.87 |
| Regular Combo | $14.62 |
| Triple Play Regular smoothie | $12.42 |
| Snack Combo | $12.42 |
| Triple Play Snack Smoothie | $10.84 |
Classic smoothies menu
| | |
| --- | --- |
| Breezy Banana (Regular Size) | $7.69 |
| Breezy Banana (Snack Size) | $5.27 |
| Mango Hurricane (Regular Size) | $7.69 |
| Mango Hurricane (Snack Size) | $5.27 |
| Strawberry Sunshine (Regular Size) | $7.69 |
| Strawberry Sunshine (Snack Size) | $5.27 |
| The Original (Regular Size) | $7.69 |
| The Original (Snack Size) | $5.27 |
| Tropical Tornado (Regular Size) | $7.69 |
| Tropical Tornado (Snack Size) | $5.27 |
| Very Berry (Regular Size) | $7.69 |
| Very Berry (Snack Size) | $5.27 |
Spirit smoothies menu
| | |
| --- | --- |
| Berry Cream Sensation (Regular Size) | $7.69 |
| Berry Cream Sensation (Snack Size) | $5.27 |
| Canadian Colada (Regular Size) | $7.69 |
| Canadian Colada (Snack Size) | $5.27 |
| Funky Monkey (Regular Size) | $7.69 |
| Funky Monkey (Snack Size) | $5.27 |
| Orangesicle (Regular Size) | $7.69 |
| Orangesicle (Snack Size) | $5.27 |
| Pea (Not) Butter 2.0 (Regular Size) | $7.69 |
| Pea (Not) Butter 2.0 (Snack Size) | $5.27 |
| Pineapple Freeze (Regular Size) | $7.69 |
| Pineapple Freeze (Snack Size) | $5.27 |
Refresh smoothies menu
| | |
| --- | --- |
| Coco Crush (Regular Size) | $8.46 |
| Coco Crush (Snack Size) | $5.49 |
| Spinach Is In It (Regular Size) | $8.46 |
| Spinach Is In It (Snack Size) | $5.49 |
| Tropi-Kale (Regular Size) | $8.46 |
| Tropi-Kale (Snack Size) | $5.49 |
| Unbeetable (Regular Size) | $8.46 |
| Unbeetable (Snack Size) | $5.49 |
| Wildberry Rush (Regular Size) | $8.46 |
| Wildberry Rush (Snack Size) | $5.49 |
High protein smoothies menu
| | |
| --- | --- |
| Bananas-A-Whey (Regular Size) | $8.24 |
| Ripped Berry (Regular Size) | $8.24 |
| Strawberry Storm (Regular Size) | $8.24 |
| Banango Burst (Regular Size) | $8.24 |
| Nuttin' Better (Regular Size) | $8.24 |
Superfood smoothies menu
| | |
| --- | --- |
| Brazilian Thunder (Regular Size) | $8.46 |
| Brazilian Thunder (Snack Size) | $5.6 |
| Matcha Monsoon (Regular Size) | $8.46 |
| Matcha Monsoon (Snack Size) | $5.6 |
| Marathon (Regular Size) | $8.46 |
| Marathon (Snack Size) | $5.6 |
| Pomegranate Passion (Regular Size) | $8.46 |
| Pomegranate Passion (Snack Size) | $5.6 |
Superfood+smoothies menu
| | |
| --- | --- |
| High Impact Açai (Regular Size) | $8.68 |
| Mind Over Matcha (Regular Size) | $8.68 |
| Pomegranate Punch (Regular Size) | $8.68 |
Fresh juice menu
| | |
| --- | --- |
| Heavenly Horizon | $8.02 |
| Strawberry Lemon-Aid | $8.02 |
| Hail to the Kale | $8.02 |
| Red Sunrise | $8.02 |
| Ginger Hammer | $8.02 |
| Maui Juice | $8.02 |
| Tahiti Squeeze | $8.02 |
| Green Hornet | $8.02 |
| Apple Juice | $8.02 |
| Carrot Juice | $8.02 |
| Orange Juice | $8.02 |
Grilled fresh menu
| | |
| --- | --- |
| BBQ Chicken Panini | $8.35 |
| Chicken Quesadilla | $8.35 |
| Chipotle Chicken Panini | $8.35 |
| Chipotle Chicken Wrap | $8.35 |
| Chipotle Steak Panini | $8.35 |
| Chipotle Steak Wrap | $8.35 |
| Pesto Chicken Panini | $8.35 |
Grilled fresh breakfast menu
| | |
| --- | --- |
| Egg White and Cheese Wrap | $5.16 |
| Egg White and Chorizo Wrap | $7.69 |
Specialty items menu
| | |
| --- | --- |
| Acai Energy Bowl | $7.36 |
| Sweet Greens Bowl | $7.36 |
| Lemon & Ginger Shot | $3.07 |
| Lemon, Ginger, Turmeric, and Coconut Shot | $3.07 |
| Orange, Ginger, and Cayenne Shot | $3.07 |
| Funky Monkey Booster Bake | $2.52 |
| Very Berry Booster Bake | $2.52 |
| Booster Ball | $3.07 |
| 2 Booster Balls | $5.5 |
| 3 Booster Balls | $6.88 |